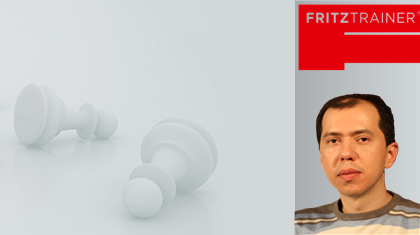 FritzTrainer
Top Choice Repertoire: Play the French Defence Vol.1
Rustam Kasimdzhanov
In this two-volume video course former world-champion and startrainer Rustam Kasimdzhanov shows you the ins and outs of this hugely complex opening.
FritzTrainer
The smooth Scandinavian Defence with 3...Qd8
Robert Ris
This video course offers you a complete Black repertoire with 1.e4 d5. Covering all the critical attempts for White to punish Black's provocative approach, as well as all the relevant minor options on move 2 and 3 for White.
To find the videos about your favourite opening, just enter the moves
Middlegame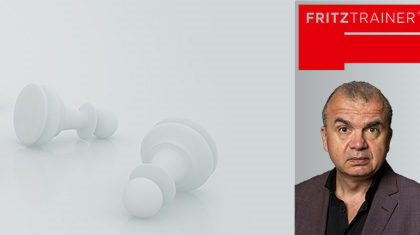 FritzTrainer
Understanding Middlegame Strategies Vol. 4
Ivan Sokolov
Studying this video course should greatly improve the viewer's handling of dynamic pawn positions! As with all my other video courses material here is predominantly aimed at improving players and tournament players.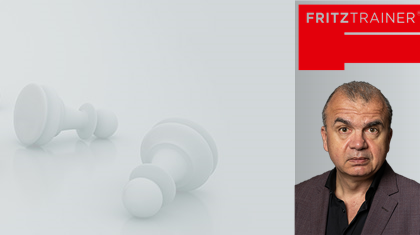 FritzTrainer
Understanding Middlegame Strategies Vol. 3
Ivan Sokolov
Throughout my playing career I have found the Hedgehog one of the most difficult type of positions to master. The basic aim of this video is to improve understanding of these complex positions and to help tournament players score better.
Endgame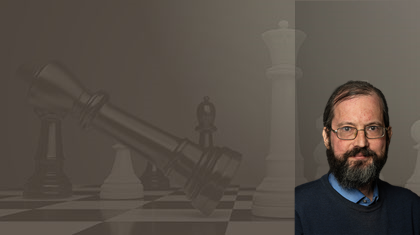 End Game
Rook and double rook endgames
Dr. Karsten Müller
14 MIN
Learn defending techniques in single rook endings as well as typical motifs in double rook endings!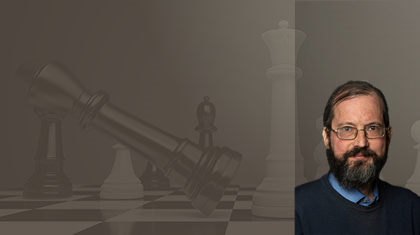 End Game
The Grüfeld Endgame
Dr. Karsten Müller
9 MIN
How to press in the typical Grunfeld Endgame – a model game for White - Vidit vs. Ragger (Prague 2020)